Our Services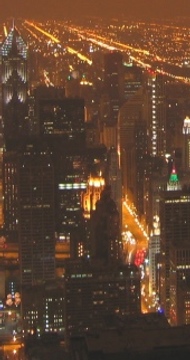 Illinois Divorce and Family Law Weblog
Helping You and Your Family get through DivorceSM.
Weblog of DuPage County Attorney Raiford D. Palmer, focusing on divorce and family law.
(Copyright&copy 2005-2008 by Raiford D. Palmer. All rights reserved.) This blog is for advertising only and the contents are not legal advice.

Subscribe in a reader
Wednesday, February 20, 2008
Illinois Divorce Law - Final And Appealable Orders - Post Decree
In
Marriage of Knoerr
, 2-06-1060 (December 21, 2007) the Illinois Appellate Court, Second District (covering DuPage, Kane, and Kendall Counties, among others) held that an appeal could not be taken from a post-divorce court decision requiring a father to contribute to post-high school educational expenses for a child because another matter was still pending in the case, and the Court had not issued a "final and appealable" order (using Illinois Supreme Court Rule 304(a) language.) The Court stated that only contempt orders requiring fines or penalties may be appealed while other matters are pending in the same case. The Court dismissed the appeal.
The bottom line - you may only appeal from final and appealable orders in Illinois. Temporary orders or interim orders in divorce cases are not appealable. Orders entered (other than contempt orders as stated above) are not appealable while other matters are pending. Appeals are expensive. Make sure your Illinois lawyer understands appellate law and family law if pursuing an appeal.
We can handle your Illinois divorce appeal. Please call 630.434.0400 Ext. 165 or
email
.
Labels: cook county divorce appeals, dupage county divorce lawyer, illinois divorce, illinois divorce appeal
posted by Raiford Palmer at 9:17 AM
---