Our Services
Sullivan Taylor & Gumina, P.C.
1250 E. Diehl Road
Suite 400
Naperville, IL 60563
Phone: 630.665.7676
Fax: 630.665.8630
Google Map of the office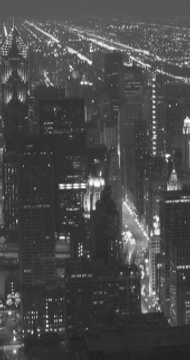 Illinois Visitation
We have substantial experience with cases involving Illinois custody and visitation disputes in Cook, DuPage, Kane, Kendall, and Will counties. Here are commonly asked questions about visitation and general information regarding visitation as well. 
What about visitation? Who determines how I can see my kids?
If you are not yet involved in a divorce case (or a parentage/paternity case) you really have no way to force visitation until you file a case with the Court.
If a divorce or parentage case is pending, you can get a temporary visitation order to handle how visitation should work during normal weeks as well as holidays and vacations. This order will be the basis of the visitation schedule. Generally these orders are intended to be baseline schedules, and can be expanded by agreement between the parties.
Typically, the final divorce decree or temporary parenting/visitation order will contain the provisions governing how and when visits take place. The most recent Court order governs when in doubt over times, dates, and places for visitation or when a dispute arises. Obviously, no Order can create the perfect schedule and people's lives and needs change over time (especially the kids)! The parties to a parenting agreement have to be flexible to accommodate those changes to avoid running back to a mediator constantly (or worse yet to Court).
The worst time to try and enforce visitation is just before a holiday. The Courts are very busy, and some now require that motions for visitation enforcement must be filed well in advance. Please plan ahead, discuss the holidays in advance with your ex (or soon to be ex), and try to be reasonable. The holidays are no time to wind up in Court.
Also note that modern divorce judgments include mediation provisions requiring that you mediate any dispute before seeking help in Court. Check your decree to be sure you are following the procedure set forth in your judgment.
My wife keeps messing with me over the kids' visitation. She's always late by 15 minutes to pick them up, does not have all of their clothes ready sometimes when I get them, etc.
This is a difficult problem. Continual and substantial delay or cancellation of visitation can be dealt with in court. But minor infractions (although aggravating) are not worth court action or mediation. The Court is not likely to take action in a case where the other spouse is "sometimes" late. Contact us for advice on your specific issue. Many variables come into play in determining whether it is worth pursuing these issues in mediation or court. It is impossible to give a "one size fits all" answer.
I want to move out of state with the kids. What can I do?
In Illinois a child who is the subject of a custody court order cannot be taken outside of Illinois without Court permission (assuming the custody order does not allow the custodial or "residential" parent to take the child of state). Such an order may be modified after hearing in the event that the parent seeking removal can show that the removal is in the best interest of the child.
Please note this really does not apply to vacation travel in the typical divorce, where the decree almost always allows vacation travel out of state (check your decree first to be sure).
For real removal of children out of state, the statute governing this is:

  (750 ILCS 5/609) Sec. 609. Leave to Remove Children. (a) The court may
  grant leave, BEFORE OR AFTER JUDGMENT, to any party having custody of any
  minor child or children to remove such child or children from Illinois
  whenever such approval is in the best interests of such child or children.
  The burden of proving that such removal is in the best interests of such
  child or children is on the party seeking the removal. When such removal
  is permitted, the court may require the party removing such child or children
  from Illinois to give reasonable security guaranteeing the return of such
  children. (b) Before a minor child is temporarily removed from Illinois,
  the parent responsible for the removal shall inform the other parent, or
  the other parent's attorney, of the address and telephone number where
  the child may be reached during the period of temporary removal, and the
  date on which the child shall return to Illinois. The State of Illinois
  retains jurisdiction when the minor child is absent from the State pursuant
  to this subsection.

The major case law can be summarized in In Re Marriage of Eckert. In that case, the Illinois Supreme Court set out five factors regarding removal determinations:
Whether the move enhances the general quality of life for the custodial parent and the children;
The motives of the custodial parent in seeking removal, such as whether removal is simply an attempt to prevent visitation;
Motives of the noncustodial parent against removal;
That it is in the best interest of the child to have a healthy and close relationship with both parents as well as other family members; and
whether a realistic and reasonable visitation schedule can be reached if the move is allowed.
In the First District (Chicago and Cook County) the trial courts take an approach that acknowledges economic necessity as a valid reason for removal. If the removing parent can show the court that there is an economic need or benefit with a move, removal would be allowed. These benefits can indirectly benefit the child. Examples would be a new spouse, substantially better job, moving to be near the parent's family and support structure, et cetera.
The Second District (DuPage, Kane, Lake, McHenry, Kendall, and others) takes a more strict view. That is, courts in the Second District demand evidence of the direct benefit to the children to allow removal.
The Third District (Will County and others) takes a more liberal approach, permitting removal in situations where an indirect benefit to children was shown.
Schedule a Consultation - Call DuPage County divorce lawyers at Sullivan Taylor & Gumina, P.C. now at 630.665.7676 or use the Contact Form.