Our Services
Sullivan Taylor & Gumina, P.C.
1250 E. Diehl Road
Suite 400
Naperville, IL 60563
Phone: 630.665.7676
Fax: 630.665.8630
Google Map of the office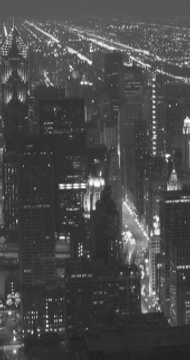 Illinois Post-Divorce and Divorce Appeals
We can handle your post decree parentage or divorce matter. Whether you are seeking a change in custody, visitation, or unpaid child support, perhaps a change in maintenance, our attorneys can help. We recommend an in-person consultation so we may review your existing court order or decree and discuss the facts of the case with you in detail. We also handle appeals from divorce or parentage judgments.
Post-Divorce Decree Problems - Non-Compliance with Divorce or Parentage (Paternity) Judgment
If your ex is failing to comply with provisions of your divorce decree, take the following steps:
1.  Narrow and isolate the real disputed legal issues. 
You might disagree on a lot of things, but identify the real legal disputes.  Generally speaking, determine if you have a "money" issue or a parenting issue.  For example, money issues include fairly absolute things like payment of child support, payment of proceeds from the sale of a home, and payment for educational expenses as well as maintenance.  Parenting issues are those like visitation, vacation scheduling,  ex-husband has the girlfriend overnight when the kids are present, et cetera. 
2.  Talk to your ex about the disputed issues.
It's worth a try to ask to resolve the problem without resort to mediation or court action.  Working it out between yourselves will save a lot of money, time and hassle.  If you reach an agreement, memorialize it with a signed document or at least an email acknowledging the agreement.  Note that child support cannot be changed in any way without a court order, however.  You can enter an agreed Order with the court so long as the judge approves.
3.  Talk to your lawyer about the disputed issues. 
If the attorney handled your divorce, he or she may be able to call or write the other attorney and work out the problem, then enter an agreed order if needed.   This  step is still cheaper than mediation or litigation generally speaking.
4.   Mediation of Custody and Visitation Issues. 
If the problem involves parenting issues, such as visitation,  vacations,  pick up and drop off, and the like,  most decrees require mediation before you can proceed to court.  Typically this means you must agree on a mediator from the approved list of mediators in your county.  Every county court in the Chicagoland area maintains lists of approved mediators, who are generally experienced family law lawyers with additional mediation training.  They will work to resolve the dispute between you and your ex, and they can also prepare the written version of any agreement if needed.  They will not take action in court for either party -- it is still up to you to get any agreement entered as a court order by the judge if necessary (sometimes it is fine to simply have a written agreement without entering a court order - such as for a visitation schedule change).
5.  Divorce and Paternity Money issues - Negotiate or Litigate. 
Generally, if it is a problem with failure to pay child support, or another financial obligation required by the judgment, you can take immediate action in Court by filing a "Petition for Rule to Show Cause" which is an elaborate name for a petition that forces the other person to show up before the Judge and explain why he or she has not complied with the Judgment.  Be sure the judgment requires the payment of the obligation.  Some items are clear (like child support).  Others might not be so clear, like an obligation to pay for half of extracurricular expenses for children only if both parties agree in advance.  That kind of obligation is subject to interpretation, so be sure you have met the preconditions before pursuing court action.  Documenting these things is always a key to success.
Call to Schedule a Consultation - 630.665.7676 or use the Contact Form.
Divorce Appeals
If you believe your Cook, DuPage, Will, Kane, or Kendall County divorce case was wrongly decided, please call our divorce appeal lawyers to schedule a consultation at 630.665.7676. 
Appeals involve taking a court judgment to a higher court, in this case the Appellate Court of the State of Illinois, to essentially ask that court to decide whether the trial judge did the right thing on a particular legal issue or issues.  Only decisions of law are reviewed - i.e., questions of fact, like whether a witness was telling the truth, who took what money from whom, et cetera, are not reviewable.  Property awards, child support determinations, maintenance, et cetera are all reviewable issues. 
Our law firm, Sullivan Taylor & Gumina, P.C., has extensive divorce and family law appeals experience and can assist with your divorce appeal.
In rare cases, if a party is not satisfied with the decision of the Appellate Court (for example, they uphold the decision of the trial court against the party's wishes) that party can try to appeal the issue one last time to the Supreme Court of Illinois.  The Illinois Supreme Court only takes cases of its choosing, and only a small percentage of appeals are selected by the Illinois Supreme Court for hearing.  
Appeal Process
The process of an appeal involves several steps:
1.  File Notice of Appeal
The Notice of Appeal must be filed within thirty days of entry of the judgment.  This is a simple form and timing is everything.  If you believe an appealable issue(s) exist in your case, it is critical that you discuss those with your attorney as soon as possible to be able to meet this deadline.  If you fail to file a Notice of Appeal within thirty days of jugdment, you lose the right to appeal.
2.  Certify Record on Appeal, Transfer Record to Appellate Court
We must have the Clerk of Court where your case was decided certify the complete court file for your case.  The Clerk binds the entire file, packages it, and numbers each page.  We then must transfer the entire file to the Appellate Court Clerk.  This is known as the "record on appeal" and the parties and the Appellate Court refer to it to determine what actually happened at the trial court level.
2.  File Appellate Brief.
Easier said than done, this involves our firm reviewing what happened at the trial court, ordering and examining transcripts, reviewing the Judgment, reviewing exhibits offered and received into evidence, and so on.  We then research the legal issues involved and draft a written argument for the Appellate Court detailing the reasons why the Court must find in your favor.  Needless to say, this takes many hours of intense work.
3.  Opponent Files Response Brief.
4.  File Reply Brief.
If needed, a reply brief is written and filed to reply to the arguments set out in the opponent's response brief.  The appealing party, or "Appellant," gets the last word by being allowed to file this brief last if desired.  Sometimes the issues are simple and do not require filing of such a brief.
5.  Oral Argument (Optional).
Most cases are decided by the Appellate Court without oral argument, where the lawyers go before the Appellate Court and argue their cases and answer questions from the Appellate Court Justices about the case and their legal positions.  If the Court believes an oral argument will be helpful in deciding the case, it will order the attorneys to appear for argument.
6.  Decision.
The Appellate Court will then take many months to prepare a decision.  The written decision will then be sent to the attorneys, and further action taken depending on the ruling.  The ruling may affirm or agree with the trial court, reverse the trial court (decide against it), and may remand (send back) the case for further handling by the trial court. 
If you are considering a divorce appeal, please call DuPage divorce appeals lawyers Sullivan Taylor & Gumina, P.C. 630.665.7676 or email.