Our Services
Sullivan Taylor & Gumina, P.C.
1250 E. Diehl Road
Suite 400
Naperville, IL 60563
Phone: 630.665.7676
Fax: 630.665.8630
Google Map of the office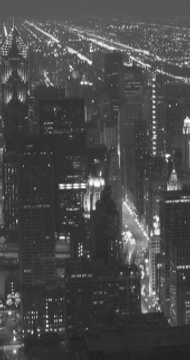 Illinois Paternity Law
Illinois Paternity Law:
This law governs the legal rights and responsibilities of unmarried parents. For example, a child's mother may wish to seek payment of child support from the father. Or, a father may wish to obtain visitation with his child after he is no longer in a relationship with the mother. The Courts in Illinois use the Parentage Act, 750 ILCS 45, to determine these issues. We can help with your DuPage, Cook, or Will County parentage case.
Essentially, in Illinois, unmarried parents by law can secure the same rights as married (divorcing) parents with respect to minor children (those under 18). They also have the same obligations. Here is a basic, abbreviated list:
 1. The child has a right to visitation (parenting time) with the parent.
 2. The non custodial parent has an obligation to pay child support (with the same income rules as divorced parents), and child support is retroactive to the date of birth (depending on the situation);
 3. The non custodial parent must pay medical expenses related to prenatal care and childbirth;
 4. The non custodial parent must share medical insurance and medical, dental, and optical expenses with the other parent;
 5. The non custodial parent must share in post-high school (college/vocational school) expenses for the child.
Unless a Voluntary Acknowledgement of Paternity (VAP) is signed by the father, we recommend a DNA test in all cases to verify paternity. It is cheap and painless (the lab takes a swab from inside the mouth).
If no court order exists regarding parentage, there is no way to enforce visitation or child support claims. Obtaining a court order early is in the best interest of the child and both parents in the long run.
Leaving Illinois with a Child - Unmarried Parents:
You need a court order to move out of Illinois with a child if you are unmarried.  Even if there is no existing parentage order or custody order in place, you need permission from the court to take a child out of state. (Note that if the other parent OKs the travel out of state, and it is a vacation for example, an order is probably not needed).
The Illinois Supreme Court in Fisher v. Waldrop , 2006 WL 1029682 (Ill. 2006) ruled on this issue.  The Court decided in that case that even in a case involving unmarried parents, the parent seeking to remove the child must request permission from the court and must prove that the move will benefit the child.
Do not assume that you can take your child out of state in any case -- get a court order first. Removal of a child from the state without an order may be a crime and result in civil penalties as well. Even if the other parent says he or she does not care or agrees to a move out of state, get a court order.
Schedule a DuPage Paternity Consultation - Call Sullivan Taylor & Gumina, P.C. now at 630.665.7676 or email.