Our Services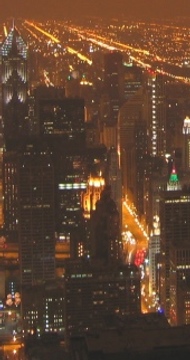 Illinois Divorce and Family Law Weblog
Helping You and Your Family get through DivorceSM.
Weblog of DuPage County Attorney Raiford D. Palmer, focusing on divorce and family law.
(Copyright&copy 2005-2008 by Raiford D. Palmer. All rights reserved.) This blog is for advertising only and the contents are not legal advice.

Subscribe in a reader
Monday, December 10, 2007
Illinois Grandparent Visitation Article and Court Decision
Recently I published an article regarding grandparent visitation in the Illinois State Bar Association's Family Law Section Council Newsletter, "Family Law." In that article I discussed the importance of proving that denial of grandparent visitation would physically or emotionally harm the child. I also emphasized that a generalized concept of harm was not sufficient to overcome the presumption in favor of the parents that their decisions are in the best interest of the child. Specifically, the idea that denial of grandparent visitation alone is "harmful" in and of itself sufficient to obtain visitation is incorrect in my opinion.
The Illinois Supreme Court agrees with me. Recently, the Court decided
Flynn v. Henkel
, Docket No. 103946, entered November 29, 2007. The Court held "Neither denial of an opportunity for grandparent visitation, as the trial court found, nor a child "never knowing a grandparent who loved him and who did not undermine the child's relationship with his mother," as the appellate court held, is "harm" that will rebut the presumption stated in section 607(a–5)(3) that a fit parent's denial of a grandparent's visitation is not harmful to the child's mental, physical, or emotional health."
This means that grandparents seeking visitation of children (in a divorce or death of a parent situation) will need to prove that either 1) the parent is "unfit" or 2) denial of visitation actually harms the children physically or mentally. This will likely require expert testimony in most cases, as most cases will not involve any evidence of physical harm. This makes a grandparent visitation claim more difficult to bring and more expensive.
If you would like to have a copy of my article, or have questions about grandparent visitation or other divorce and family law matters, please
email
or call.
Labels: flynn, grandparent, grandparent visitation, henkel, illinois, supreme court, visitation
posted by Raiford Palmer at 9:43 AM
---