Our Services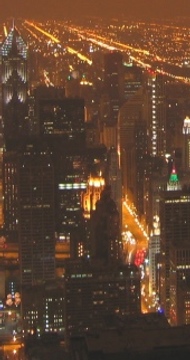 Illinois Divorce and Family Law Weblog
Helping You and Your Family get through DivorceSM.
Weblog of DuPage County Attorney Raiford D. Palmer, focusing on divorce and family law.
(Copyright&copy 2005-2008 by Raiford D. Palmer. All rights reserved.) This blog is for advertising only and the contents are not legal advice.

Subscribe in a reader
Wednesday, August 01, 2007
Parentage (Paternity) Cases
Essentially, in Illinois, unmarried parents by law can secure the same rights as married (divorcing) parents with respect to minor children (those under 18). They also have the same obligations. Here is a basic, abbreviated list:
1. The child has a right to visitation (parenting time) with the parent.
2. The non custodial parent has an obligation to pay child support (with the same income rules as divorced parents), and child support is retroactive to the date of birth;
3. The non custodial parent must pay medical expenses related to prenatal care and childbirth;
4. The non custodial parent must share medical insurance and medical, dental, and optical expenses with the other parent;
5. The non custodial parent must share in post-high school (college/vocational school) expenses for the child.
Unless a Voluntary Acknowledgement of Paternity (VAP) is signed by the father, we recommend a DNA test in all cases to verify paternity. It is cheap and painless (the lab takes a swab from inside the mouth).
If no court order exists regarding parentage, there is no way to enforce visitation or child support claims. Obtaining a court order early is in the best interest of the child and both parents in the long run.
Please contact
Raiford Palmer
for DuPage, Cook, or Will County paternity case. He can be reached at 630.434.0400 Ext. 165.
Labels: Child Support, DNA, parentage, Paternity
posted by Raiford Palmer at 5:52 PM
---