Our Services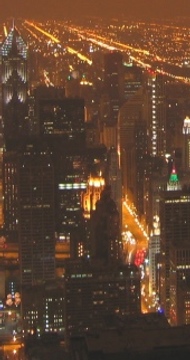 Illinois Divorce and Family Law Weblog
Helping You and Your Family get through DivorceSM.
Weblog of DuPage County Attorney Raiford D. Palmer, focusing on divorce and family law.
(Copyright&copy 2005-2008 by Raiford D. Palmer. All rights reserved.) This blog is for advertising only and the contents are not legal advice.

Subscribe in a reader
Wednesday, January 02, 2008
Same-Sex Divorce Issues - Gay and Lesbian Divorce
As I've predicted for some time, the issue of same-sex divorce is reaching "critical mass." Committed same-sex couples are running into the very same issues regarding assets, debts, and children as heterosexual couples. Hopefully the Illinois Legislature will come up with a solution soon to aid Illinois same-sex couples. Illinois
House Bill 1615
currently is in the Rules Committee, and deals with just these issues. There exists a clear legal need to cover same-sex couples with the protections afforded by the Illinois Marriage and Dissolution of Marriage Act.
See this
article
by
Dafna Linzer
of the January 2, 2008
Washington Post
, "Same-Sex Divorce Challenges the Legal System" in which she explores the extent of the problem. Simple (and free) registration is required.
If you are involved in a committed same-sex relationship and need family law advice, please
contact me
. Or call 630.434.0400 Ext. 165.
Labels: divorce, gay divorce, illinois same-sex marriage, lesbian divorce
posted by Raiford Palmer at 10:16 AM
---