Our Services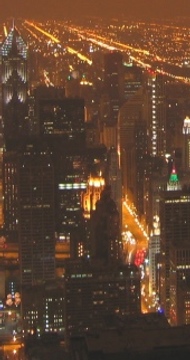 Illinois Divorce and Family Law Weblog
Helping You and Your Family get through DivorceSM.
Weblog of DuPage County Attorney Raiford D. Palmer, focusing on divorce and family law.
(Copyright&copy 2005-2008 by Raiford D. Palmer. All rights reserved.) This blog is for advertising only and the contents are not legal advice.

Subscribe in a reader
Thursday, December 20, 2007
Illinois Collaborative Divorce Gains Traction
I recently trained in Collaborative Divorce. I recommend it as an approach to resolving divorce cases without expensive heavy litigation. Essentially, collaborative law is a new approach to resolving divorce cases with a team or family approach, where the attorneys work with clients to negotiate a settlement up front, rather than at the conclusion of a case after thousands of dollars are spent on litigation. Obviously, this may not be suitable for all cases, but it can be a useful method for resolving a divorce efficiently. For more information, the
Collaborative Law Institute of Illinois
webpage is a great source. If you are interested in collaborative divorce, mediation, or alternative dispute resolution, please call 630.434.0400 Ext. 165, or
email
.
Labels: ADR, collaborative divorce, collaborative law, illinois, mediation
posted by Raiford Palmer at 3:09 PM
---