Our Services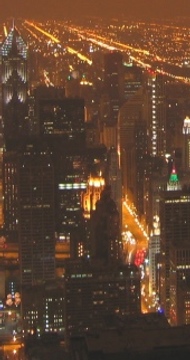 Illinois Divorce and Family Law Weblog
Helping You and Your Family get through DivorceSM.
Weblog of DuPage County Attorney Raiford D. Palmer, focusing on divorce and family law.
(Copyright&copy 2005-2008 by Raiford D. Palmer. All rights reserved.) This blog is for advertising only and the contents are not legal advice.

Subscribe in a reader
Tuesday, February 28, 2006
Out of State Marriages and Illinois Divorce...and Out of State Divorces Enforced in Illinois
If you were married out of state but have lived with your spouse in Illinois for over 90 days, you can get divorced here in Illinois. Illinois courts then have "subject-matter jurisdiction" over your marriage and can enter a divorce for you.
In the event you had a divorce judgment entered in *another* state, say California, that judgment can be "enrolled" with an Illinois court and enforced here. For example, say you get a judgment in Michigan. Your spouse moves to Illinois, and later fails to keep up the life insurance policy and does not pay for medical expenses for the kids as the spouse agreed to do in the divorce decree. You can take your Michigan judgment, enroll it with the Illinois court where the spouse now lives, and have that court force the spouse to obey the judgment.
If you need any assistance with family law and divorce, please call or email anytime. We can be reached at 630.434.0400 Ext. 165 (attorney Raiford Palmer). First consultations are always free.
posted by Raiford Palmer at 8:40 AM
---