Our Services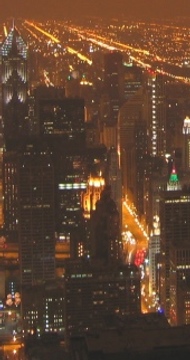 Illinois Divorce and Family Law Weblog
Helping You and Your Family get through DivorceSM.
Weblog of DuPage County Attorney Raiford D. Palmer, focusing on divorce and family law.
(Copyright&copy 2005-2008 by Raiford D. Palmer. All rights reserved.) This blog is for advertising only and the contents are not legal advice.

Subscribe in a reader
Wednesday, November 07, 2007
Illinois Divorce and Wills - Estate Planning
If you are considering a divorce or are in the process of divorcing in Illinois, you need to know that your estate plan (will, trust, et cetera) remain in full effect until you actually are divorced! If you were to die during the divorce case, your estate plan would still operate to potentially transfer all or some of your assets to your spouse. Obviously the real chances of this occuring are slim, but why take the chance since you need to revise your estate plan after divorce anyway? My best advice is to consult with an estate planning attorney (I can refer you to an excellent one) at the beginning of your divorce case. There is no need to wait until your case is resolved to revise your estate plan, including your will or trust. This will give you the peace of mind that your assets are distributed according to your wishes in the unlikely event of death.
To schedule your consultation with me, DuPage County Family and Divorce Lawyer Raiford D. Palmer, please dial 630.434.0400 Ext. 165 today. Also, you can
email
me.
Want to discuss a specific situation online? Check out my
Illinois Divorce Group
.
posted by Raiford Palmer at 1:37 PM
---