Our Services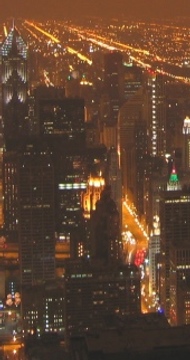 Illinois Divorce and Family Law Weblog
Helping You and Your Family get through DivorceSM.
Weblog of DuPage County Attorney Raiford D. Palmer, focusing on divorce and family law.
(Copyright&copy 2005-2008 by Raiford D. Palmer. All rights reserved.) This blog is for advertising only and the contents are not legal advice.

Subscribe in a reader
Monday, December 19, 2005
Illinois Divorce Law -- The Truth About "Legal Separation"
Basically we do not recommend an action for separation except in very limited circumstances. "Separation" in the eyes of the law is not a quasi-divorce, or a half-divorce, or anything like that. People have a common misconception about separation--they think it is some kind of divorce without actually dissolving the marriage. This is simply not true.
We recommend people avoid an action for separation and instead simply get a divorce. Separation in Illinois law is simply an action for maintenance, custody, or support (or dealing with all three). The typical scenario is one where the couple is married but one spouse is failing to pay for any family expenses, and for some reason the other spouse can't or doesn't want to seek a divorce--for example if the couple has not been separated physically for the required two-year period for divorce. If neither person requires maintenance (formerly alimony) or you have no issues about custody or visitation, and no need for child support (or no dispute over child support) there is no need for a separation action. Also, unless the parties agree, the Court has no authority to divide marital property in this type of case. Separation is not a "stepping stone" to divorce. The marriage is not dissolved in any way. We are also concerned that even separated people may be considered "on the hook" for the other spouse's debts.
Separation used to be more popular as a way for people to avoid a divorce due to religious reasons, but has largely fallen out of favor. You still would need to get divorced in the event you or your spouse wanted to remarry of course--and you would go through the same process all over again, pay the same fees, etc.
Please call attorney Raiford Palmer at 630.434.0400 Ext. 165 for a free consultation.
posted by Raiford Palmer at 10:29 AM
---
Wednesday, December 14, 2005
Illinois Child Support Law -- Paying Child Support for Adult Children
"My son is age 19 but my ex-wife wants me to keep paying child support, do I have to?" Clients ask this question from time to time. Under certain circumstances, the answer is yes. Illinois law provides that the court may order child support to continue past age 18 to pay for a child with special needs or a disability. Unless the divorce decree provides for support to continue past age 18 however, the party seeking child support for an adult child (an oxymoron?) must seek permission from the court.
Please call attorney Raiford Palmer at 630.434.0400 Ext. 165 for a free consultation.
posted by Raiford Palmer at 9:15 AM
---