Our Services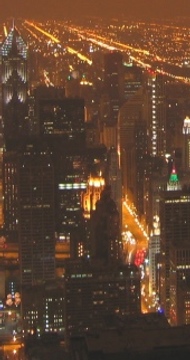 Illinois Divorce and Family Law Weblog
Helping You and Your Family get through DivorceSM.
Weblog of DuPage County Attorney Raiford D. Palmer, focusing on divorce and family law.
(Copyright&copy 2005-2008 by Raiford D. Palmer. All rights reserved.) This blog is for advertising only and the contents are not legal advice.

Subscribe in a reader
Monday, April 24, 2006
Child Support -- Cutting off or Reducing Child Support On Your Own
Clients often ask if they can cut off child support payments where the ex is not living up to the divorce decree (maybe they are withholding visitation, maybe they owe our client money, etc.). The short answer is NO. Without a court order, never reduce support payments or you ask for trouble, even when you think you have a good reason. By reducing or withholding a payment, you will violate a court order. This will open you to court sanctions, including a judgment for the unpaid amount, attorneys' fees spent by your ex to get the money, and interest. This also aggravates the Judge who probably won't make a distinction between you and a "deadbeat dad." The Courts do not have time to analyze the details behind each case--they only know that someone is late on their child support payments. Also, a court order is a court order, and the rules require that you get the support order modified by use of a motion or petition first, and once the Court allows the reduction you then take it. While the payments are made to the ex-spouse, they really are for the kids, and the Judge always bears this in mind. If you need to have support reduced (you lost your job, make less money, etc.) be sure to file a motion as soon as possible. Reductions are NOT retroactive (the Judge will not backdate your reduction to the date you lost your job). Reductions will apply only from the date you filed your motion.
We are ready to help you with your family law problems. Call 630.434.0400 Ext. 165 to speak with attorney Raiford Palmer.
posted by Raiford Palmer at 3:37 PM
---