Our Services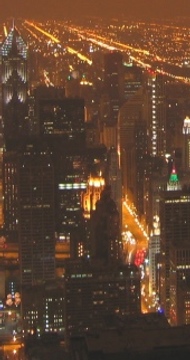 Illinois Divorce and Family Law Weblog
Helping You and Your Family get through DivorceSM.
Weblog of DuPage County Attorney Raiford D. Palmer, focusing on divorce and family law.
(Copyright&copy 2005-2008 by Raiford D. Palmer. All rights reserved.) This blog is for advertising only and the contents are not legal advice.

Subscribe in a reader
Wednesday, October 10, 2007
Illinois Divorce - Parenting Classes
In DuPage County, as in Cook, Will, Kane, Lake, and McHenry, parents of minor children are required to participate in a parenting education program that helps divorcing parents understand the unique issues involved with divorce and children. The court will not permit a couple to obtain a divorce until the course is completed by both parties. The parties need not attend the class together. These courses traditionally were in-person and required about four hours, with flexible schedules at night and on weekends. Now, internet based courses are available and courts are increasingly approving their use. In DuPage County, the
Family Center
is the source for parenting class scheduling and information.
If you require legal advice for your Illinois family law matter, in Cook, DuPage or Will Counties, please contact our office via
email
or at 630.434.0400 Ext. 119 to schedule your divorce or post-decree matter consultation today.
posted by Raiford Palmer at 1:33 PM
---
Tuesday, October 02, 2007
Division of Business Assets in Divorce
The division of business assets in divorce is a complex topic. The short story is that a business (or ownership interest in a business) held by a spouse is marital property subject to equitable (fair) division by the Court. If the business was owned by a spouse prior to the marriage, the growth in that interest during the marriage can be considered marital property. Frequently business valuations are performed by certified accountants to determine the value (or growth) of a business interest.
If you or your spouse own a business (or part of a business) and you are (or will) be involved in a divorce, please
contact us
today.
Labels: business, divorce, marital assets, marital property
posted by Raiford Palmer at 2:04 PM
---