Our Services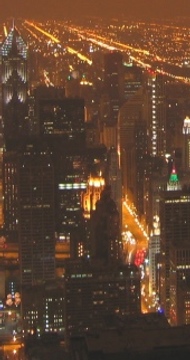 Illinois Divorce and Family Law Weblog
Helping You and Your Family get through DivorceSM.
Weblog of DuPage County Attorney Raiford D. Palmer, focusing on divorce and family law.
(Copyright&copy 2005-2008 by Raiford D. Palmer. All rights reserved.) This blog is for advertising only and the contents are not legal advice.

Subscribe in a reader
Thursday, January 17, 2008
Britney Spears' Custody Problems - and Illinois Child Custody
This story
provides an update on the pathetic story of Britney Spears. Ex-husband Kevin Federline now has sole custody of the former couple's two children--and Ms. Spears still is denied any visitation. The Court denied Ms. Spears visitation (parenting time) with the children due to her recent, much publicized obnoxious behavior and reported drug use. On January 4, 2008, the Court terminated her visitation rights and awarded custody of the children to Mr. Federline. Her counsel attempted to restore visitation with the young children, but the Court denied the petition after a hearing--a hearing Ms. Spears failed to attend.
Many clients ask about Illinois sole custody and limits to visitation in Illinois. They would like to know what kind of rules exist regarding an award of sole custody in Illinois, or regarding limitations on visitation (parenting time). The Courts in Illinois (and across the country) always uses the "best interest of the child" standard when deciding these difficult issues.
This case provides a classic example of "don'ts" for a custodial parent - drug use, wild behavior, alcohol abuse, et cetera all all the types of behavior a court will consider very strongly in awarding sole custody to a parent, even following a settlement or judgment entered following trial of a case. The Court is always looking out for the best interests of the children, and will take this kind of misbehavior into account in considering changing the custody of children and in limiting or cutting off visitation. Finally - don't miss a court hearing when your lawyers ask you to appear - typically your appearance is required so you can testify on your own behalf and speak up for yourself. Or, you may need to be available to negotiate a resolution of a problem. Without a witness present in court to testify, a petition is worthless.
In most cases the petition may not even be argued and heard in a full hearing, but the threat of the hearing (with the client and/or other witnesses present) is enough to motivate the parties to attempt to settle the issue and avoid a hearing entirely.
If you have an Illinois child custody or visitation case, in DuPage, Cook, or Will County, please call us at 630.434.0400 Ext. 165, or
email
.
Labels: britney spears, child custody, cook county family law, dupage county divorce lawyer, grandparent visitation, illinois child custody, sole custody, will county divorce
posted by Raiford Palmer at 12:44 PM
---
Wednesday, January 02, 2008
Same-Sex Divorce Issues - Gay and Lesbian Divorce
As I've predicted for some time, the issue of same-sex divorce is reaching "critical mass." Committed same-sex couples are running into the very same issues regarding assets, debts, and children as heterosexual couples. Hopefully the Illinois Legislature will come up with a solution soon to aid Illinois same-sex couples. Illinois
House Bill 1615
currently is in the Rules Committee, and deals with just these issues. There exists a clear legal need to cover same-sex couples with the protections afforded by the Illinois Marriage and Dissolution of Marriage Act.
See this
article
by
Dafna Linzer
of the January 2, 2008
Washington Post
, "Same-Sex Divorce Challenges the Legal System" in which she explores the extent of the problem. Simple (and free) registration is required.
If you are involved in a committed same-sex relationship and need family law advice, please
contact me
. Or call 630.434.0400 Ext. 165.
Labels: divorce, gay divorce, illinois same-sex marriage, lesbian divorce
posted by Raiford Palmer at 10:16 AM
---