Our Services
Sullivan Taylor & Gumina, P.C.
1250 E. Diehl Road
Suite 400
Naperville, IL 60563
Phone: 630.665.7676
Fax: 630.665.8630
Google Map of the office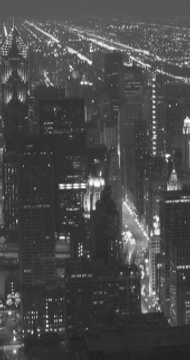 Weblog

Subscribe in a reader
If you are over 60 and were married over ten years to a spouse who paid into the Social Security program, and the former spouse earned more money than you did, you may be receiving Social Security benefits lower than you deserve.  A spousal benefit is available to those married for over ten years, now divorced, whether the former spouse is living or not. 
A detailed explanation of the eligibility requirements is available at  http://goo.gl/LSe8A
An article with more information is in the January 14, 2012 Wall Street Journal, by Ellen E. Schultz, "When a Divorce Pays Off" at http://goo.gl/nu78D
Our law firm concentrates in divorce and family law, paternity, prenuptial and postnuptial agreements, and civil union law.
---
I recently presented a seminar for the Family Law Committee of the DuPage County Bar Association recently regarding the new Illinois Rules of Evidence along with the Hon. Rodney Equi. Attendance was excellent as is frequently the case with the DuPage divorce and family law attorneys. Judge Equi discussed the origins of the new rules along with detail on substantial changes from past law, while I explained detail about several key rules along with tips for the admission of certain evidence. It was a great opportunity and I appreciate the chance to speak before such a fine group of attorneys. The rules of evidence in Illinois were formerly not organized in any fashion but scattered through case law decisions and some state laws. Now they are essentially all organized and in one place (along the lines of the Federal Rules of Evidence). This was a long time in coming and a big help for trial attorneys.
---
I completed a seminar today - "Accounting for Lawyers."  Interesting program to assist with understanding basic concepts of financial statements, basics about fraud, et cetera.  This information is helpful in my high net worth divorce practice where reviewing financial statements, tax returns, and other financial records is critical to understanding the assets, liabilities, income and expenses for a family, especially those owning a business or other substantial assets.  I was already familiar with the concepts, but I can always stand to learn more about these topics.
Have a question about a self-employed spouse or ex?  Need to get advice for a divorce or prenuptial agreement involving substantial assets or income?  Please call me at 630.665.7676 and our staff can schedule a brief phone conference or a consultation in the office.  
---