Our Services
Sullivan Taylor & Gumina, P.C.
1250 E. Diehl Road
Suite 400
Naperville, IL 60563
Phone: 630.665.7676
Fax: 630.665.8630
Google Map of the office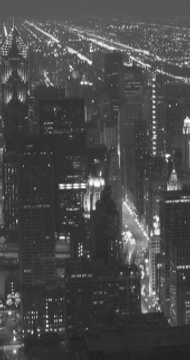 Report of Section 604(b) Custody Evaluator Not Confidential
Feb. 25, 2011:  In a case decided by the Illinois Supreme Court, Heather Johnston and her parents filed a lawsuit based on breach of the Illinois Mental Health Confidentiality Act.  They claimed that both of Ms. Johnston's ex-husbands (McCann and Weil), their attorneys, and the child representatives from both cases violated the Act.  In the case, plaintiffs claimed that McCann and his attorneys violated the act by allegedly disclosing a Rule 604(b) child custody evaluation report to Weil and his counsel.    
Defendants filed a motion to dismiss.  The key defense - that the contents of the 604(b) evaluation report were not confidential.  The trial court denied the motions to dismiss, and the Defendants appealed.  The Appellate Court, First District, rejected the ruling of the trial court, agreeing that the evaluation report was not confidential and therefore not protected from disclosure by the Confidentiality Act.  Ms. Johnston appealed to the Illinois Supreme Court.  
The Supreme Court agreed with the Appellate Court.  The Court ruled that reports and information obtained pursuant to Section 604(b) of Illinois Marriage and Dissolution of Marriage Act are not confidential under the Mental Health Confidentiality Act.  The Mental Health Confidentiality Act protects communication between a patient and a therapist, but not information obtained or reports provided for a child custody evaluation under 750 ILCS 5/640(b).
The conclusion - do not expect information provided to a mental health professional for a 604 custody evaluation to be confidential.  
Link:   http://www.state.il.us/court/opinions/SupremeCourt/2011/February/109693.pdf