Our Services
Sullivan Taylor & Gumina, P.C.
1250 E. Diehl Road
Suite 400
Naperville, IL 60563
Phone: 630.665.7676
Fax: 630.665.8630
Google Map of the office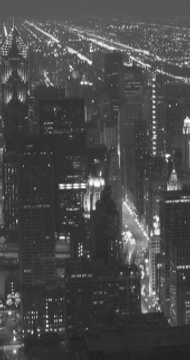 What Illinois Family Law Judges Want You to Know...
I recently attended a seminar entitled "What Illinois Family Law Judges Want You to Know" presented by NBI, a business seminar company. Several family law judges from DuPage and Cook Counties appeared and shared their knowledge with us, as did two very good bankruptcy lawyers.
Interesting highlights from the seminar:
1.  Case law in Illinois states that a parent who is off work (pilot, fireman) should be able to care for minor children as opposed to putting them in day care, even during the other parent's parenting time if that parent is working;
2.  The concept of "shared custody" or 50-50 parenting time is disfavored by the courts, as it is too disrputive to the children in all but a few very rare cases where the parents live very close by and have an unusual ability to get along;
3.  If a parent is allowed to remove a child from the State of Illinois, and later wants to move again from the new state, the other parent can't do anything about it - at least in an Illinois court, unless a restriction exists in the original removal order or settlement agreement;
4.  The judges see very little if any enforcement of the Illinois "visitation interference law" as police do not want to get involved in civil matters such as divorce or paternity cases;
5.  "In camera" interviews of minor children in custody disputes, where the judge interviews the child, are disfavored and are a last resort.  In addition, the interviews are appropriate for custody disputes only, not as "eyewitnesses" to bad behavior of a party to a case;
6.  The bankruptcy lawyers recommended that financially distressed people seek a bankruptcy attorney's advice early, and file for bankruptcy jointly before or during the divorce, to discharge debts and simplify the financial side of the divorce.  Additionally, the parties can benefit from higher exemptions provided by the bankruptcy law available if they are married rather than single;
7.  The 2005 revisions to the bankruptcy law also provide that "Domestic Support Obligations" such as maintenance and child support are not dischargeable in bankruptcy.
We stay current on the developments in Illinois family law by attending many continuing legal education courses such as these.  While Illinois lawyers now have a requirement to attend 20 hours per year of continuing legal education, we far exceed that because we believe it is important to stay on top of developments in the law, and recalling older information is also valuable.  This costs us money and time (this conference lasted all day during a workweek) but it is well worth it.  
If you need representation for a divorce or paterntiy case, or need a prenuptial agreement, please call DuPage County family law firm Sullivan Taylor & Gumina, P.C..  Click the "Contact" bar at the top of the page to get in touch with us now, or call 630.665.7676.