Our Services
Sullivan Taylor & Gumina, P.C.
1250 E. Diehl Road
Suite 400
Naperville, IL 60563
Phone: 630.665.7676
Fax: 630.665.8630
Google Map of the office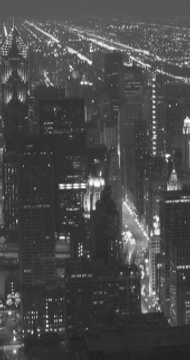 DuPage County Divorce Lawyer Raiford Palmer Wins $300,000.00 Judgment for Divorce Malpractice
At the end of July, 2008, Raiford Palmer secured a judgment by default for $300,000.00 against an attorney who failed to timely file a Petition to Extend Maintenance ("alimony"). In that case, a woman was awarded maintenance for four years in her divorce, and by her divorce decree was allowed to "review" the maintenance with the court (meaning she could file a petition to extend and/or possibly increase the maintenance up to four years following the judgment). Our client hired a lawyer before the four-year deadline specifically to try to extend the maintenance.  The attorney filed the Petition late, and our client missed out on potentially many more years of maintenance. We were able to secure a judgment against the attorney in favor of our client. Even more unfortunate, the lawyer did not have legal malpractice insurance coverage, and the attorney recently filed for Chapter 7 bankruptcy, presumably as a result of this judgment.
We are not pleased to pursue another lawyer (especially one in this very difficult business of family law) but we do represent clients in legal malpractice claims. We hope our client is able to eventually recover some money from this -- the bankruptcy may eliminate the chance for payment.
The lesson to be learned here for any person seeking family law services from an attorney - please make sure your lawyer is insured. In the event of a mistake by the attorney, the insurance could mean the difference between hundreds of thousands of dollars and zero. Also, never rely entirely on your attorney to keep an eye on critical deadlines such as the review date for maintenance - keep your own diary and if your lawyer is not responding to your satisfaction, either make the lawyer do so, or get another attorney. Too much is at stake to let this slide.
If you need DuPage or Cook County family law lawyers, please call our firm to schedule a consultation at 630.665.7676.