Our Services
Sullivan Taylor & Gumina, P.C.
1250 E. Diehl Road
Suite 400
Naperville, IL 60563
Phone: 630.665.7676
Fax: 630.665.8630
Google Map of the office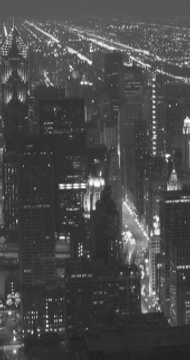 Why have a lawyer draft your Illinois prenuptial agreement?
In Re Marriage of Braunling (see attached PDF below) involving a "homemade" prenuptial agreement is a great example demonstrating the value of hiring a lawyer.
The primary holding of the case focused on whether the written contract 10-year statute of limitations applied to prevent a court from reforming or changing a prenup.  The Second District Appellate Court said the statute of limitations is "tolled" (paused) during the marriage, so that the trial court could reform the agreement over ten years after it was signed. But the key problem here is that due to the poorly written prenup, the parties had to fight over the interpretation of the terms in it, even pursing issues on appeal! This undoubtedly was a very expensive and emotionally draining process for the parties.
One example of the poor drafting in this Illinois premarital agreement was the husband promised "10% of his annual W-2" for every year of marriage, to be paid in a lump sum not exceeding $75,000. Also, the wife was to receive 20% of the parties' home "that they live in at the time of divorce." First, did the husband intend to pay 10% of net income (take-home)? 10% of "W-2" would be a percentage of gross income before taxes! Secondly, as for the home, what if the parties owned two homes at the time of divorce? Finally, a lawyer could have advised either party of what a fair arrangement might be - depending on the length of the marriage and assets obtained during the marriage this type of arrangement might be terribly unfair - and the danger there is not only that the wife might get short shrift. If a court finds the agreement to be too one-sided or unconscionable, it may reform the agreement or throw it out altogether.
The potential expense of the divorce process itself and the implications for handling prenuptial agreements improperly are serious. It is worth the relatively modest expense to hire an attorney to advise you regarding your rights and prepare a prenuptial agreement that will stand up in court.
If you need advice regarding your existing Illinois prenuptial agreement, or you need an agreement prepared, please call our DuPage County divorce lawyers at 630.665.7676 to schedule a consultation. Our team can help you today.
snippet not found