Our Services
Sullivan Taylor & Gumina, P.C.
1250 E. Diehl Road
Suite 400
Naperville, IL 60563
Phone: 630.665.7676
Fax: 630.665.8630
Google Map of the office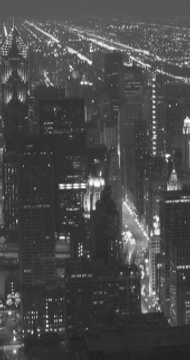 Illinois Prenuptial Agreements - Be Very Careful!
Failure to carefully draft your Illinois prenuptial or premarital agreement can result in serious expense later.  This is why we always recommend spending good money on an experienced DuPage divorce lawyer to prepare premarital agreements.  The "form" agreement you got online may fail to protect you from problems later.  Family law is a serious business, which is why it commands serious fees.  Sometimes you really do get what you pay for. 
Take a look at In Re Marriage of Best, Docket No. 104002, Supreme Court of Illinois, filed March 20, 2008.  In that opinion, the Supreme Court upheld the lower court's ruling that a premarital agreement did not allow the husband to terminate the wife's health insurance after "separation."  Why?  The Court held that although the agreement stated that Husband would not need to pay for Wife's health insurance or expenses in the event of "divorce or separation" that the term "separation" was too vague.  Therefore, the Court stated that in this case, "separation" could either mean factual separation (parties living apart, not as husband and wife) or legal separation (obtained by court order).  Since ambiguities in contracts are resolved against the drafter, the Court sided with the wife, holding that the "separation" in the agreement really meant "legal separation."  The bottom line:  the Husband was required to continue paying for the health insurance for the Wife during the divorce case although the parties were "separated." 
This just demonstrates how careful Illinois family lawyers need to be in preparing these documents, and why you should not hire the lowest bidder to handle this type of work.  The whole problem could be avoided by careful drafting of the premarital agreement.
We are DuPage County divorce lawyers.  We handle all aspects of divorce and family law, including premarital or prenuptial agreements.  Please contact us to discuss your case and schedule an appointment today.