Our Services
Sullivan Taylor & Gumina, P.C.
1250 E. Diehl Road
Suite 400
Naperville, IL 60563
Phone: 630.665.7676
Fax: 630.665.8630
Google Map of the office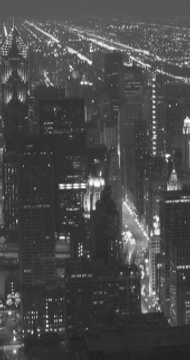 Handling the Sort-of Abusive Spouse - What can You Do?
Unfortunately, at one time or another, many clients can be targets of varying kinds of abuse or harassment by the spouse or ex-spouse.  When the abuse is physical, or verbal but very extreme in nature, this can be remedied with an Order of Protection obtained from the Court.  However, in the event that verbal, email, or text message abuse consists of messages like "you are an idiot" or "of course you do this because of your drinking" or "you only say whatever your new boyfriend tells you to say" this is more difficult to deal with. 
Essentially, unless the harassment is really severe, a court will not get excited enough about it to enter an order barring the conduct.  Further, enforcement becomes a big issue - if you don't have an Order of Protection the police will not enforce the order directly.  Your only remedy in that case is to go back to court to ask the Judge to hold the offended in contempt for violating the order.  This is as frustrating for us as it is for our clients.  We are hired to fix problems for people - when we cannot do that we a disappointed too.  While we are Cook and DuPage County Illinois divorce and family lawyers, this advice is likely universal in the United States.
My best advice is this:
1.  Never let 'em see you sweat.  That is, don't let your spouse or ex know this is bothering you.  If they find out they are getting under your skin, things will only get worse.  Normally if they don't get a response, they will tire of the effort needed to hassle you and stop. 
2.  Record the communications.  The stack of emails or multiple voice mail recordings might get the Judge's attention.  Two or three messages don't amount to much.
3.  Keep cool.  Part of Rule No. 1 really.  The spouse or ex is trying to goad you into a fight and get you to spend time and money on them.  The less of both you spend on this, the better.  
If you are being harassed in some way by a spouse, former boyfriend, girlfriend, or ex, contact us.  There is no substitute for a personal consultation.