Our Services
Sullivan Taylor & Gumina, P.C.
1250 E. Diehl Road
Suite 400
Naperville, IL 60563
Phone: 630.665.7676
Fax: 630.665.8630
Google Map of the office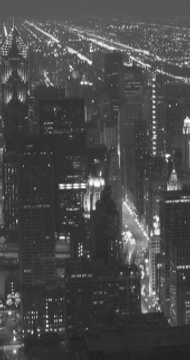 Great Divorce Financial Advice from Marshall Loeb - Protect Your Credit!
Marshall Loeb of
MarketWatch
has a
great article
published in the
San Jose Mercury News
. In the article, Mr. Loeb cautions people involved in divorce to protect their credit and provides useful tips. I've added some of my own comments to the items suggested in the article.
Some key points:
1. Lenders do not honor court decrees that assign payment responsibilities for joint loans. A decree does not take you "off the hook" for a joint debt.
2. Close joint credit and bank accounts. This will make it easier for your attorneys (or the divorce court) to split up your financial responsibilities. You won't be able to do this without your spouse's permission.
3. Refinance the mortgage and joint car loans. This may be part of the overall settlement in your case, since one party might be able to secure a cash-out refinance and buy out the other spouse's equity. A refi may be tough as lending requirements have become more strict, and one spouse's income may not be enough to qualify for the loan. Consult a financial advisor at least, and also preferably a family law or divorce attorney, since all debt and assets should be taken into account for the final settlement. If the home is to be refinanced and not sold, the parties will need to agree on a value for the home. An appraiser can be hired for this purpose.
4. It could be best to simply sell the assets with joint debt (marital home, cars) rather than depend on an ex-spouse to make payments. I usually recommend this if at all possible as the simplest long-term solution with the fewest ongoing responsibilities to avoid future problems (and court appearances).
5. Opt out of pre-screened credit or insurance offers. A spiteful ex might apply using your name just to cause credit trouble for you. See www.optoutprescreen.com for more information.
6. It is best to plan well in advance of a divorce filing. By controlling these items in advance of a divorce, you will likely prevent a substantial amount of potential financial problems.
To discuss your DuPage County Illinois divorce or family law case, please call 630.665.7676 or email.