Our Services
Sullivan Taylor & Gumina, P.C.
1250 E. Diehl Road
Suite 400
Naperville, IL 60563
Phone: 630.665.7676
Fax: 630.665.8630
Google Map of the office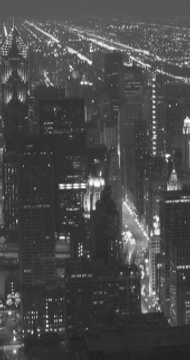 Illinois Child Visitation - Divorce - Denial of Visitation Can't be Blamed on the Kids
In Illinois, a custodial parent cannot deny visitation to the other parent claiming that the kids don't want to visit the non custodial parent. The Second District Appellate Court stated in Marriage of David Charous and Jodi Charous, 368 Ill.App.3d 99, 110 (2006):
Illinois courts have held that a custodial parent may not disregard the visitation requirements of a dissolution judgment merely because his or her children do not desire to visit the noncustodial parent. See In re Marriage of Marshall, 278 Ill. App. 3d 1071, 1082-83 (1996); Doggett v. Doggett, 51 Ill. App. 3d 868, 871-72 (1977). Where a dissolution judgment places the ultimate responsibility for compliance with the visitation provisions upon the custodial parent, the custodial parent cannot escape his or her duty to comply with the visitation provisions by "attempting to shift this burden to the discretion of [his or] her children." Doggett, 51 Ill. App. 3d at 872 (affirming trial court's contempt finding against parent who failed to comply with visitation provisions because the children did not want to visit noncustodial parent). A parent must comply with court-ordered visitation even where the child has expressed hostility toward the other parent. In re Marriage of Reed, 100 Ill. App. 3d 873, 877 (1981) (noting that visitation affords members of a family the opportunity to communicate with each other, and thus diminish hostilities and foster an atmosphere in which a renewal of affection may take place).
The bottom line: "The kids don't want to see you tonight" is no excuse. The custodial parent must see to it that visitation takes place. Children oftentimes don't want to do anything other than what they are doing, and it is the parents' responsibility to make them visit the other parent for the good of the kids. The custodial parent also must take into account the effect scheduling activities will have on the other parent's visitation, and depending on the parenting agreement, might need to obtain permission in advance from the non custodial (or non-residential) parent.
The Charous case is also a good example of what can go wrong with visitation after entry of a divorce decree, and what the non-custodial parent was forced to do to get compliance. The case also discussed other violations of the parenting agreement: mother communicating financial disputes with father through the kids; mother planning events for the kids during father's visitation time without his consent; and mother unilaterally removing the father from the school contact list. All were disapproved by the Appellate Court.
If you have an DuPage visitation or custody matter, trial, or appeal, please contact us. We concentrate in DuPage, Cook, and Will Counties and would be happy to meet with you. Call 630.665.7676, or email