Our Services
Sullivan Taylor & Gumina, P.C.
1250 E. Diehl Road
Suite 400
Naperville, IL 60563
Phone: 630.665.7676
Fax: 630.665.8630
Google Map of the office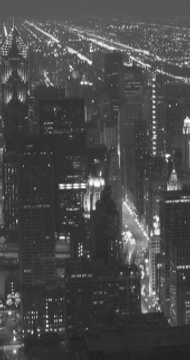 Illinois child support withholding - nonpayment by employers can cost big bucks!
In
Lenora Ann Miller v. Harold Miller
, the Illinois Supreme Court recently reinstated a judgment against Harold Miller, Sr. in the amount of $1,172,000 for failure to pay child support of $12,382! Mr. Miller, Sr. was both the father and employer of Harold Miller. Harold Miller owed child support to Lenora under a divorce judgment to be withheld from his paychecks by his employer, Harold Miller, Sr. Lenora Miller's attorney served Mr. Miller, Sr. with an Order of Withholding, which requires an employer to withhold child support from an employee's paycheck and forward the funds to the Illinois State Disbursement Unit. The statute behind this,
750 ILCS 28/35
, provides that for each day an employer fails to make support payments pursuant to such an order, a $100 independent penalty applies. In the underlying case the trial court determined that the total failure to pay resulted in 11,721 seperate penalties against the employer for the total sum of almost $1.2 million.
Bottom line: If you are an employer served with an Order of Withholding, you must obey that order. Otherwise the potential penalties are extremely severe. The Supreme Court held that the penalty was not unconstitutional despite the amount. Also, if you are a support recipient and your ex' employer is not paying although served with an Order of Withholding, you may be entitled to substantial penalties from the employer, not just your ex-spouse.
Please contact us with any Illinois family law issues or email. We work in Cook, DuPage, Kane, Kendall and Will Counties primarily. We concentrate in complex family law and divorce cases.